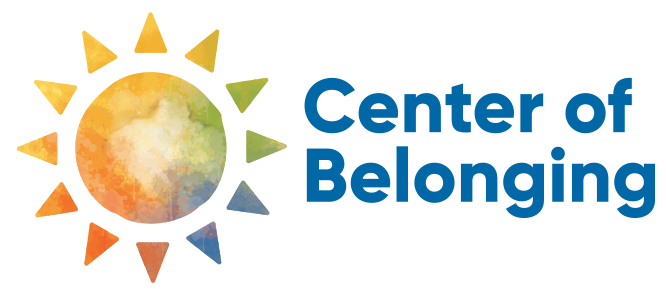 The Center of Belonging is a collaborative of partners providing inclusive space and holistic resources to advance individual and communal health and wellbeing. You can learn more at centerofbelonging.org.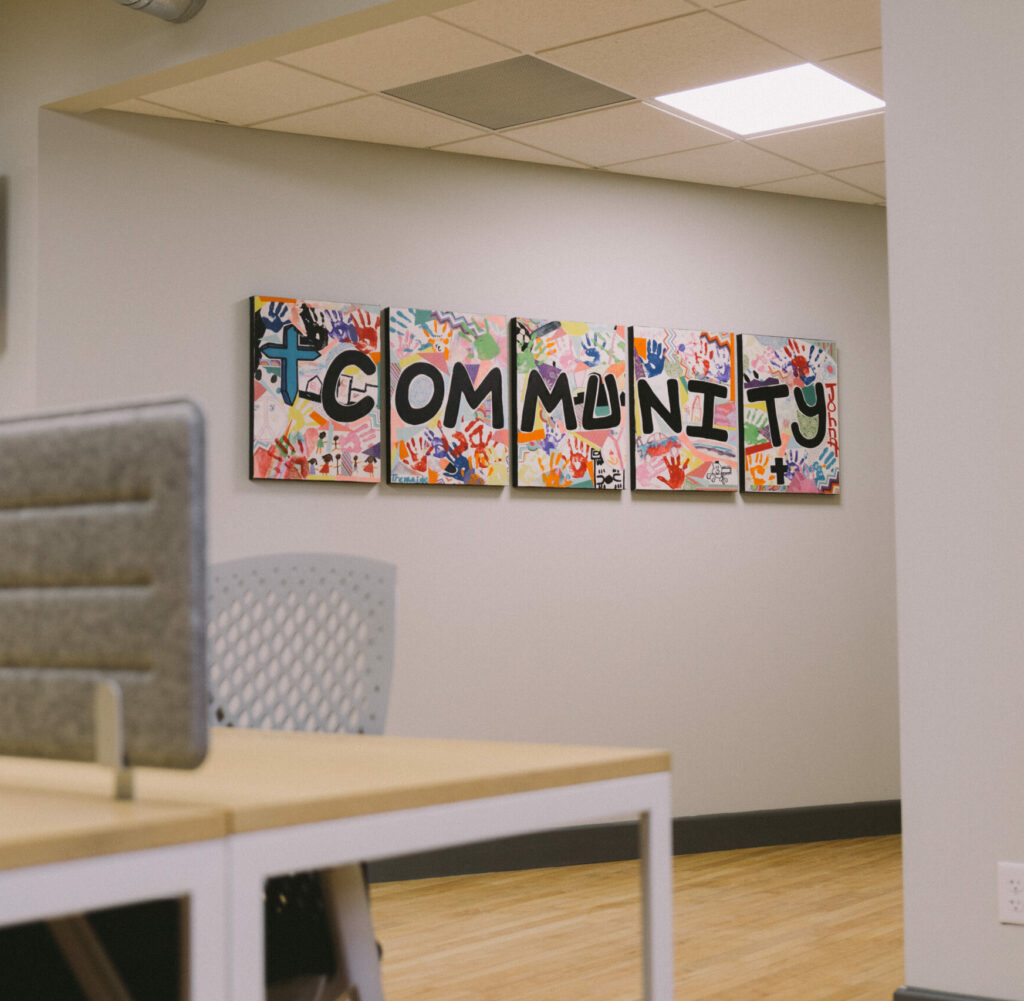 A Place to Belong
What started as an empty 1950's church basement (aside from two organizations renting old classrooms as office space) became the birthplace for Flourish's work. The vision was to activate the space to host community-facing organizations doing good work, providing access to holistic resources for our neighbors in South Uptown and beyond. Renovations began in March 2020, transforming the space into a community hub featuring:
A community commons space designed to host events that foster connection
A renovated kitchen and café space, used to host community meals
A large co-working space
Minnesota's first plant-based food shelf, Flourish Food Market
Two conference rooms for group meetings
A kids clubhouse to host youth programming and provide a space for neighbors with children to access
Seven individual offices for community-facing organizations
SPOTLIGHT: Flourish Food Market
Food insecurity is one of the great challenges facing over 42 million Americans, including 1 in 6 children. Access to affordable fresh, healthy food is a particular challenge in the "food deserts" found in many cities, including Minneapolis. Flourish Food Market was launched in 2020 to address this issue, providing free plant-based food for all.
Flourish is Minnesota's first exclusively plant-based food shelf.
The market is open to all (no registration necessary, and no qualifications or requirements to access the market).
The market is open every Wednesday from 1-3pm, and serves an average of 60 households every week.
Once a month, a free plant-based meal is provided during market hours, and is open to anyone in the community.
More information can be found at flourishfoodmarket.com.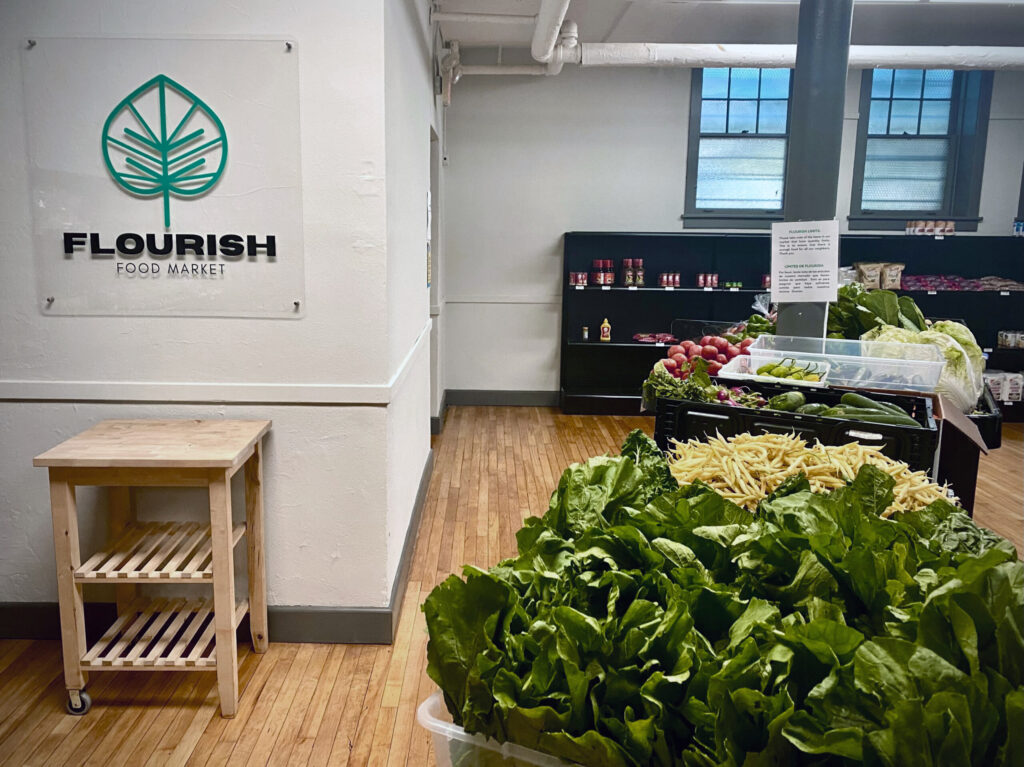 Want to receive updates in your inbox? 
Subscribe to receive the latest updates from Flourish, including our Monday Minute — it's the best way to stay connected.